As has frequently been pointed out men work fewer hours per day and per week and the home tasks of women are less time consuming; child labor has been greatly reduced, and though school time has been extended children may share in growing leisure no less than their parents.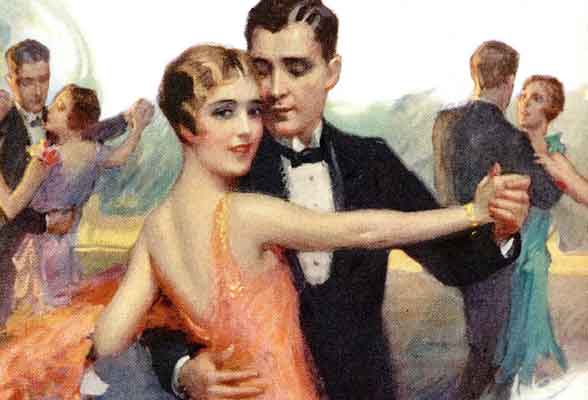 To profit the potential market offered by increasing leisure, many forms of amusement or recreation have been provided on a commercial basis, as for instance, moving pictures, automobile touring, travel, radio, boxing, tennis, golf, baseball, football, dancing and "resorts." On these and similar recreations in the late 1920's our experts show that we spent 10 or 12 billion dollars a year. The curves of growth for most of these expenditures show steep slopes. Seemingly we spend more time, certainly we spend more money on these modern diversions than our forefathers spent on their typical recreations of fishing, hunting, riding and visiting.
How best to use growing leisure hours is an individual problem in which organized society has a large stake. Americans have but scanty traditional equipment for amusing themselves gracefully and wholesomely. Advertisements set forth what our forefathers would have called temptations. We are urged to yield to their enticements by notions of human nature which differ radically from those entertained even in our own childhoods. Man is not a machine, we say; his nature is not adapted to long hours of work at repetitive tasks; recreation is a physiological need as much as food; if wisely chosen it is good for both mind and body.
In our early history what recreation was indulged in remained under the aegis of the home or the community, except for certain scarcely respectable types. We still feel that the recreation of other people should be supervised; but clearly the home cannot exercise efficient supervision when recreation, because of the greater mobility of people and for profit making reasons, is provided in the form of mass entertainment. A growing
proportion of people admit that workers on machines or in shops and offices need recreation, and many of them also demand that the municipality or state assume censorship and control. On the other hand, we see evidence of rising impatience with government supervision of people in their free hours. One of the problems which will still need attention in supplying this almost insatiable hunger for amusement and diversion is to devise a method by which the standards held essential by the community may be protected, at the same time allowing for the free play of new ideas and entertaining novelties.
By virtue of commercialization, the problem of leisure is bound up with purchasing. Not only automobiles, radios and theater tickets, but also many objects of household decoration or personal adornment are bought to make leisure hours more enjoyable. By way of evidence concerning our national scale of values, consider the following miscellaneous list of American expenditures in 1929: 200 million dollars were spent on flowers and shrubs, 600 million on jewelry and silverware, 400 million on newspapers, 700 million dollars on cosmetics and beauty parlors, 900 million on games and sports, 2,000 million on motion pictures and concerts, and 4,000 million on home furnishings. The outlays upon some items in this list have been heavily cut during the depression; but there is little doubt that expenditures upon recreations and indulgences of many kinds will tend to rise in the future as per capita income grows. Study of family budgets shows that as available income rises, smaller percentages of the total are spent on such essentials as food, rent, fuel and light, while larger percentages are spent on miscellaneous items. These facts concerning present expenditures contain a forecast of changes in the allocations of average family budgets in the future.
Business, with its advertising and high pressure salesmanship, can exert powerful stimuli on the responding human organism. How can the appeals made by churches, libraries, concerts, museums and adult education for a goodly share in our growing leisure be made to compete effectively with the appeals of commercialized recreation? Choice is hardly free when one set influences is active and the other set quiescent. From one and a half to two billion dollars were spent in 1929 on advertising–how much of it in appealing for use of leisure we do not venture to guess. Whether or not the future brings pronounced irritation with the increasing intrusions upon our psychological freedom by advertisements, the problem of effecting some kind of equality in opportunity and appeal as between the various types of leisure time occupations, both commercial and non-commercial, as between those most vigorously promoted and those without special backing, needs further consideration.
The growth of great cities with the accompanying overcrowding has interfered with leisure time activities in another way, namely, by leaving
space neither sufficient nor safe for active outdoor play. While the newer trends outward from the most congested central portions of these districts may relieve the deficiency in part, the reservation of necessary areas or the provision of equivalent facilities of other types remains as a problem for many communities.
The development by the government of parks, playgrounds, camping places and bathing beaches is an attempt to solve the problem. In recent years since automobiles have been commonly used, the natural scenery of our country has been enjoyed much more than ever before. This enjoyment has been facilitated by the policies of federal and state government in setting aside from private use for the enjoyment of future generations places of great natural beauty in which our country is singularly rich. Among the opportunities offered by the broader range of modern recreation there are few affording deeper and more lasting satisfaction than the contemplation of the scenes of nature. Indeed, one of the common bonds of experience among men of all groups and types is the enjoyment of natural beauty.
Source: Recent Social Trends in the United States, an examination of the social state of the United States at the end of the 1920s undertaken at the direction of President Herbert Hoover.