How to Make a 1920s Dress in One Hour
This unique pattern for a 1920s dress is designed so as to be easy and quick to make, even if you only have limited dressmaking skills. It is possible for an experienced sewer to create this flapper dress in less than an hour.
The dress pattern was designed by Mary Brooks Picken who created a popular correspondence course in dressmaking that was used by women in America and all over the world during the 1920s when sewing machines first became affordable. She used all her design skills to create this beautiful dress that could be made in the shortest possible time. In fact, when in a public demonstration it was made in only 35 minutes by an experienced dressmaker it created a media frenzy.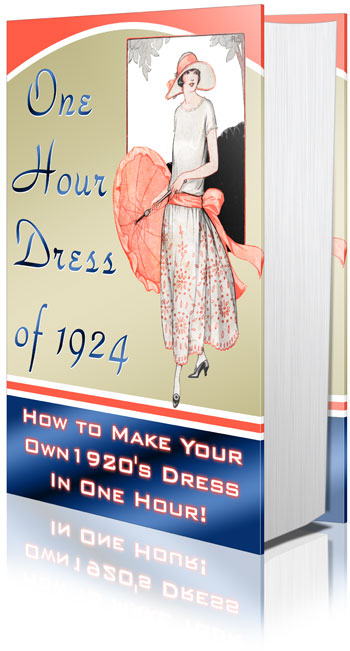 If you would like to make a 1920s style dress for a roaring twenties themed party or a fancy dress activity then this is the perfect pattern. It is simple but stylish and there are instructions for lots of variations. It is very easy to vary the pattern.